I used to be messed up in my head about salvation, justice and mercy. I didn't think I'd go to the Celestial Kingdom, so I went inactive for 12 dismal years. There was a 4 mo period where I went into stores and stole things. Knucklehead that I was, it was my way of "getting back" at the world for perceived "unfairness." A few years ago I read a talk that said there was nothing you couldn't be forgiven for. Believe it or not I hadn't heard that before. It changed my life and I became active. I confessed everything to the bishop, who seemed uncomfortable. I've anonymously sent money to the stores, but is that enough to truly repent? If I talk to the stores in person I may be turned into the police and have to go to prison, which would break up my family. I am so sorry. Should I accept once and for all that I'm not going to be part of God's eternal family? I lived 12 grim years thinking that. If I have to go on that way I just want to be destroyed, both body and spirit.
Ginger
_________________
Ginger,
There is nothing in this world more burdensome than sin. Each of us understands this to one extent or another according to the lives we have lived. Most importantly the Savior himself understands the true burden sin places upon us all. He wants to relieve us of that burden as though we never sinned. In order to do so, we must do all we can to repent. Once we've reached that point, we trust in the Atonement to do for us what we cannot do ourselves.
You can absolutely be forgiven completely, and I hope you succeed in your efforts. Regarding paying back what you've taken, Let the Holy Ghost guide you. Making amends is an important thing. While whatever loss caused by your actions has most likely been fully addressed in a financial way, morally I think it is important to pay the value back that you took. Perhaps including an anonymous letter with the money you send them explaining why you are doing so will make a difference in how you feel about your efforts. Again, remain prayerful. Listen and watch for guidance from Heavenly Father for what to do.
Full repentance also includes turning away from the sinful act. That's actually what the word 'repent' means; to 'turn away from' something. Another way to say it is to remove the act from your life. You are doing the right thing, and you will soon be blessed for your sincerity.
Finally, remove the idea from your mind that you don't belong in Heavenly Father's family. You are just as important to him as any of us have ever been. He sorrows for your struggling at this time, but his joy at your return is immeasurable, and I pray that you will feel of his joy and love for you. Remember the parable of the Prodigal Son. (Luke 15: 11-32) The lesson in that tale applies to you just as much as every sinner who sought to obtain forgiveness.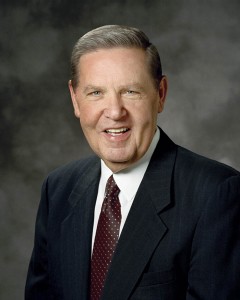 Here is a talk given by Elder Jeffery R. Holland of the Quorum of the Twelve Apostles.
I have found it deeply inspiring during difficult times and I hope you can gain strength through it as well.
-Gramps