What are the differences and similarities between Lord and God?
Atinuke
___________________
Atinuke,
The words Lord and God in the Old Testament are all but interchangeable, though the phrase 'the LORD your GOD' appears several times.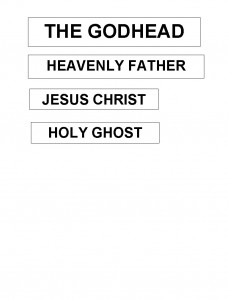 Here's my understanding of it. The word God denotes a position of power or authority. We believe that each member of the Godhead is a God themselves. However, Jehovah is the only individual of the Godhead to be referred to as Lord. When in the Old Testament, Jehovah is indeed called 'the LORD your GOD'. In the New Testament Jesus (The same being as Jehovah) is called Lord and Savior.
An interesting thing to note is that Jesus never refers to Heavenly Father as Lord, but as Father. The Holy Ghost is refered to as just that, Holy Ghost, Holy Spirit, Comforter, etc. but never as Lord.
So I see the word Lord as a word used to denote the exclusive role Jesus has within the Godhead, while at the same time he is a God, just as the Father and the Holy Ghost are.
-Gramps