You answered a question, "Is it true a person could be sealed to someone they intended to marry if that person died before they could be married." Your last paragraph states "Thus, opportunity exists for those who have graduated from mortality and have not had the opportunity to complete all the saving ordinances of the gospel– which includes the ordinance of eternal marriage– to have those ordinances performed vicariously in their behalf by proxies who represent them at the altars of the temple, where these vicarious ordinances are performed." What if the death of a person was too young to marry, but after the age of 8. They never got the chance to marry. Or anyone for that matter, that doesn't find "the one" before they die. There has to be a way for them to be given the opportunity. We can't just pick someone out for them. But, it has to be done here on earth. What are your thoughts on this?
Becky
____________
Dear Becky,
Your question is a variation on the question of how do we do temple work for people that have died that we don't have information on? Every one of the billions of people that have ever lived on the earth need to have their work done. A good majority of these people we don't have any clue about.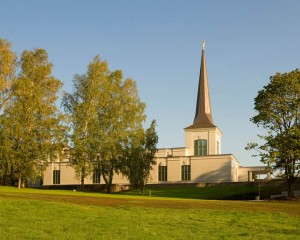 The answer to your question is the same as the answer to the one I just asked. It is that the correct information will have to be revealed to us. In many ways this is already happening. Just talk to people doing family history work and let them tell you stories about how things are being revealed to them now.
During the Millennium this process will undoubtedly increase. Quite possibly to the point of us simply being told what needs to be done. In the case of your question we might simply have who they should be sealed to revealed to us.
Gramps