First of all thanks Gramps for such an informative site.  May we all shoot for that goal. But my question is in regard to the return of Enoch and his city to the New Jerusalem where it says that we will cry on their shoulders and they on ours. What do you think the purpose for this translated (now resurrected) city residence to return if not just to fulfill prophecy? I know Enoch will return to give a stewardship of his ministry, but do you think it will also be that he will transfer the authority of translation because to my understanding translation is a priesthood ordinance similar to priesthood ordinance of resurrection?
Brett
_____________________
Dear Brett,
We live in the dispensation of the fullness of times, when all other dispensations will be gathered together in one. We have already received keys from representatives of the Mosaic dispensation (Moses), and the Abrahamic dispensation (Elias), with a representative of the Prophets (Elijah – a real prophet's prophet). In addition, we have keys from the Apostolic dispensation (Peter, James, and John). We have also been given a record by a representative from the Lehite dispensation (Moroni).
As you note, we do not have a record of an Enochian representative (unless it was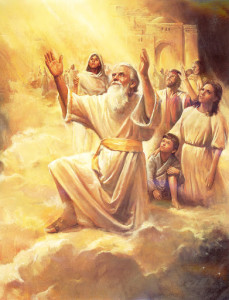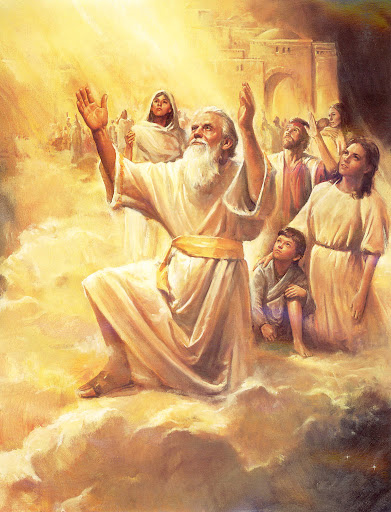 Raphael). Enoch himself may return carrying the keys of translation so that saints during the Millennium may be "changed, in a moment, in the twinkling of an eye." It is not exactly translation, but the same key may be used for both.
It may be that the City of Holiness will finally return to earth after we have built our own New Jerusalem to further our knowledge. Apocryphal records of Enoch tells of how the Watchers (Sons of God) were expert in all sorts of technological advances. This hidden knowledge might enable us to live "to the age of a tree". It could provide us with the efficiencies necessary to fully aid the earth in filling the measure of her creation.
It may also just be that Enoch's Zion returns to earth as a restoration of all things. The Savior is a restorer. What better way to mark His reign than to restore the earth with its long-lost inhabitants!
-Gramps