I was recently studying the church resources about the principle of fasting and came across this statement:  "When fasting, members of the Church are advised to abstain from two meals each Fast Day also by prayer in connection with fasting to develop spiritual power. No direct instruction is given in the Doctrine and Covenants regarding abstaining from water while fasting.  In the Bible there are three references in connection with fasting and abstaining from water. These are: Exodus 34:28 and Deuteronomy 9:9-18,where it states that Moses "did neither eat bread nor drink water"; and Esther 4:16, where Esther asked the Jews to fast for her and to "neither eat nor drink." The spirit of fasting is the main thing to encourage. Too much stress should not be laid on technical details, but the self denial of food, striving for spiritual strength and donating for the benefit of the poor should constantly be in mind. Can one still fulfill a true fast while drinking water?
Greg
____________
Greg,
Generally speaking, in the LDS church fasting is understood to include abstaining from water. The reasons come from the very verses you have noted. Having said that, if one has medical conditions that would place their health in jeapordy, then drinking water during a fast is easily acceptable.
In the end it comes down to the individual and what they feel is appropriate. Certainly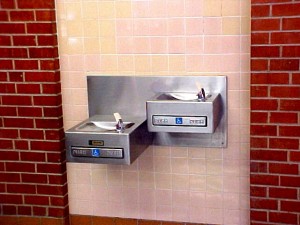 nobody should criticize someone for having a few sips at the water fountain on Fast Sunday. Ultimately, as with much about the doctrines of the church, what we do is between us and Heavenly Father alone. Follow the guidance of the Holy Ghost and you cannot go wrong.
Gramps