Is there any record that George Washington had a vision of America in which perhaps Moroni appeared to him?
Anonymous
_______________________________________________
Dear Anonymous,
Snopes has an article on the vision here .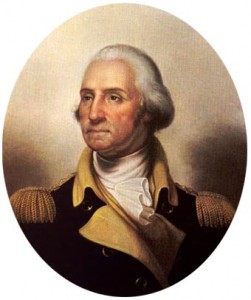 This account of the vision is considered false by Snopes. Does this mean the George Washington never had a vision? No. Does it mean that Moroni never appeared to him? No. It simply means we have no reliable historical proof.
From a Gospel perspective what the Angel Moroni might be doing is a curiosity. It has not been established as doctrine, and it is not really important to our salvation.
Gramps