My patriarchal blessing includes a one line statement that reads, "You will have the gift of healing with you." I have been a member of the church for 39 years now and I have always wondered what this gift meant and how I could develop it. I obtained a bachelor's degree in Nursing, but I am retired from that profession. I imagine this gift means more than that. I realize it is a special gift, and I would like to seek after its development, but I don't know what to do. Can you help me to know what it means? It seems simple but it is definitely not! Thank you.
Susie
_____________
Susie,
The beauty of spiritual gifts is that we get to explore them all our lives, and be surprised by them all along the way. In your case, there are many possibilities, all of which can be best expored through personal prayer to Heavenly Father for help and understanding.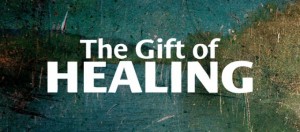 The gift of healing could have much to do with your nursing experience you've yet to use. It could also have something to do with spiritual healing of those around you. It could also have implications best realized after this life. As you go to Heavenly Father in prayer, you'll be led in the right paths to share your gift with all who will most benefit.
-Gramps