Dear Gramps,
How can I define the value of prayer to a nonmember who has been diagnosed with breast cancer and is undergoing chemotherapy and radiation. Her prognosis is not good. She asks the question…If we lived with Heavenly Father before coming to this earth, and He knows the end from the beginning and He knows what is going to happen to us (I guess she feels that He knows she is going to die from this cancer) what is the use of others praying for her to get better?
Lynne, from New Zealand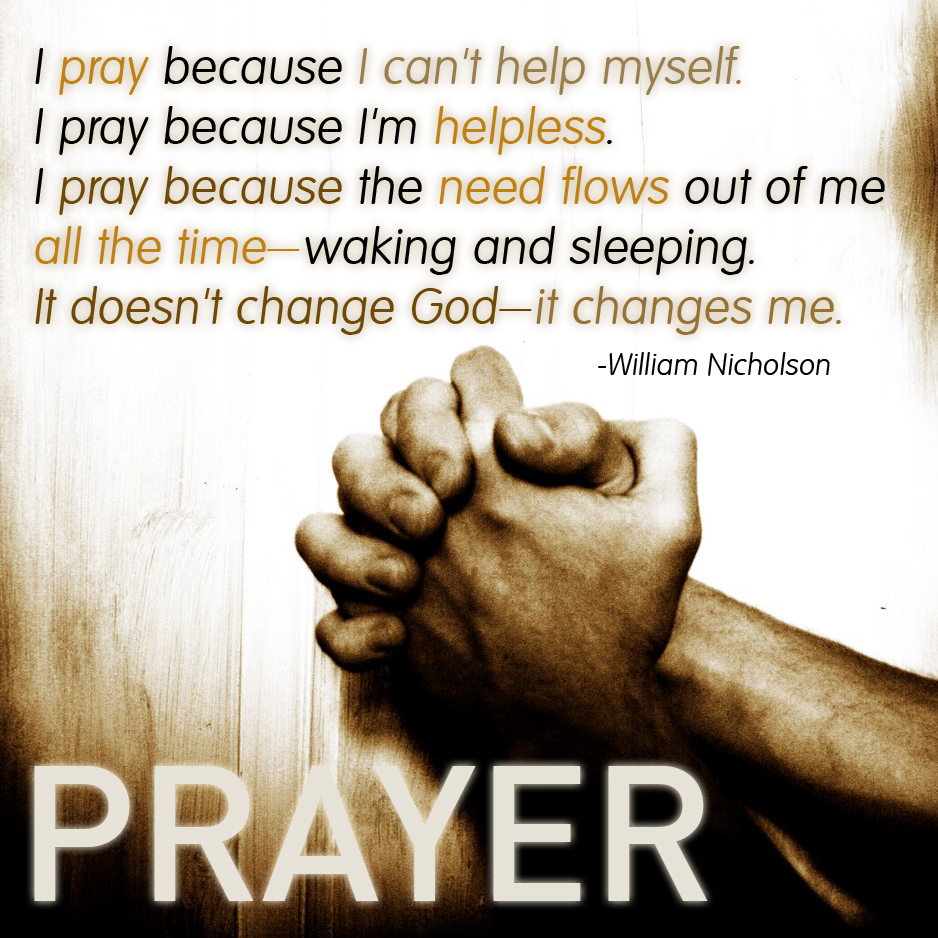 Dear Lynne,
I just answered a question yesterday that dealt with part of your concern. It had to do with the question of foreknowledge and predestination. We attempted to show that foreknowledge does not imply predestination. This was written to Matthew, from Canada. You might look it up.
The other part of your question seems to deal with the value of prayer. We have been commanded by the Lord to "Pray always." Luke 18:1; Luke 21:36; 2 Thessalonians 1:11; 2 Nephi 32:9; 3 Nephi 18:15,18, 19; D&C 10:5; D&C 19:38; 20:33; 31:12; 32:4; 61:39; 88:126; 90:24; 93:49; 93:50; 101:81.
If the Lord has so frequently commanded us to pray always it must surely have a deep and meaningful value; otherwise, why would we have received such a commandment? Our Heavenly Father is indeed our Father. He looks kindly on his children and is delighted to hear their petitions and delights in answering their prayers……However, he not a permissive parent that just grants requests so as not to be bothered further, but he is a loving and kind parent who would not accede to a request if it were not for the child's best good. But he does listen to and answer the earnest prayer of faith. Perhaps the outstanding example is the appearance of an angel to the wicked son of Alma, by which he was converted to the Church and became a powerfully righteous person-
And again, the angel said: Behold, the Lord hath heard the prayers of his people, and also the prayers of his servant, Alma, who is thy father; for he has prayed with much faith concerning thee that thou mightest be brought to the knowledge of the truth; therefore, for this purpose have I come to convince thee of the power and authority of God, that the prayers of his servants might be answered according to their faith (Mosiah 27:14).
One other thought- concerning terminal illness. Each of us must pass from mortality at some time or another. But that passing is not in our hands. In fact, we are almost never given to know when it may occur. Our assignment is to continue to live; to continue to struggle to live. When we leave ourselves in the Lord's hands, we do not give ourselves up to death, but to living and to life.
Our physical health is impacted by our mental attitude. This is especially so with cancer. If the person plans to recover-really plans to recover, the forces of the body will work together to bring that about inasmuch as it is physically possible. This body-mind relationship with respect to cancer is well developed in an interesting book by Dr. Bernie Seigel, called "Love, Medicine and Miracles." You might consider giving it as a gift to your friend.
Gramps