Who were the first Mormons to step foot onto the island of Tonga?   Thank you.
Lava
Dear Lava,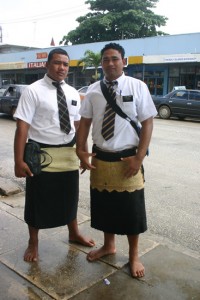 On July 15, 1891 the first LDS missionaries, Brigham Smoot and Alva J. Butler arrived in Nuku'alofa. Due to political and religious circumstances the missionary efforts were short lived.
In June 1907 William O. Facer and Heber J. McKay reopened the missionary work in Tonga in Vava'u. At this time Tonga was considered part of the Samoan mission.
In 1916, Willard J. Smith became the first mission president of the Tongan mission.