I talked to a man who doesnt think that Jesus was the only perfect man on earth. He read in Job and it says Job was perfect. It also mentions that Noah was perfect. Was Jesus the only perfect man?
Blake
____________
Blake,
We need to introduce a little scriptural perspective for your question.
I believe Jesus Christ was the only sinless man to ever walk this earth. By that definition (or any definition), he was perfect.
However, in talking about Job and Noah, I think we need to add some context.
Colossians 1:28
28 Whom we preach, warning every man, and teaching every man in all wisdom; that we may present every man perfect in Christ Jesus:
1 Peter 5:10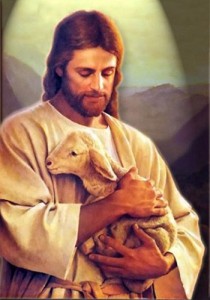 10 But the God of all grace, who hath called us unto his eternal glory by Christ Jesus, after that ye have suffered a while, make you perfect, stablish, strengthen, settle you.
Hebrews 13:21
21 Make you perfect in every good work to do his will, working in you that which is wellpleasing in his sight, through Jesus Christ; to whom be glory for ever and ever. Amen.
Now, in context of these versus, by having great faith in Christ and continuous repentance, we can have our finite sins (while our sins are inumerable, they are finite) forgiven through Christ's infinite atonement.
By this definition, we know we cannot save ourselves through our own words and deeds. We must have faith, repentance and the ordinances of the Gospel. By doing this, we can become perfect with Christ.
For more information on this subject, I recommend the book Believing Christ by Stephen E. Robinson
-Gramps