I was raised Protestant and have a Masters in Theology. That being said, it is hard for me to believe Joseph Smith's testimony. Can you suggest any books from a theologian's perspective or converts perspective?  Thank you.
Tommy
_____________
Tommy,
It's not surprising that you find Joseph Smith's story difficult to accept. Joseph himself said in his well-known King Folett Sermon, "You don't know me; you never knew my heart. No man knows my history. I cannot tell it: I shall never undertake it. I don't blame any one for not believing my history. If I had not experienced what I have, I would not have believed it myself."
Having said that, place yourself in the shoes of someone being taught by the Apostle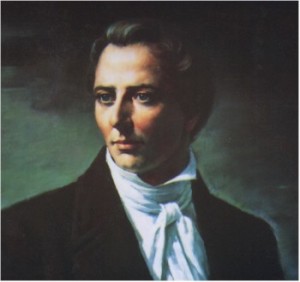 Paul of Jesus Christ, and what he did. Would not that story also be difficult to accept as true? What of the miracles Moses performed, how easily were they accepted to those who witnessed them?
Within each of us is a natural resistance to something that seems unlikely or even impossible. It's the part of us that watches a magician and tries to catch the secret of the illusion being performed in front of us. It's the part of us that doesn't want to be fooled or tricked. On a spiritual level, this part of us is very important, as you well know.
However, let us imagine the Lord raises Lazarus from the dead and you, living at the time, didn't see it, but heard about it second hand. Keep in mind that some of those who witnessed the miracle went and reported to the Pharisees. What witness would lead you to accept the miracle as real?
I ask this question because of a promise we have been given. Certainly you will find several books dealing with Joseph Smith from a theologian's perspective, a convert's perspective, an historian's perspective, even a critic's perspective. However, which of these do you think will lead you to the truth of the matter surrounding Joseph Smith? The promise I mentioned is the only way we can be absolutely certain of God's truth. In the bible, one place the promise is mentioned is in James, chapter 1.
James 1:5-8:
5 If any of you lack wisdom, let him ask of God, that giveth to all men liberally, and upbraideth not; and it shall be given him.
6 But let him ask in faith, nothing wavering. For he that wavereth is like a wave of the sea driven with the wind and tossed.
7 For let not that man think that he shall receive any thing of the Lord.
8 A double minded man is unstable in all his ways.
In the Book of Mormon, the promise is given in Moroni 10.
Moroni 10:3-5
3 Behold, I would exhort you that when ye shall read these things, if it be wisdom in God that ye should read them, that ye would remember how merciful the Lord hath been unto the children of men, from the creation of Adam even down until the time that ye shall receive these things, and ponder it in your hearts.
4 And when ye shall receive these things, I would exhort you that ye would ask God, the Eternal Father, in the name of Christ, if these things are not true; and if ye shall ask with a sincere heart, with real intent, having faith in Christ, he will manifest the truth of it unto you, by the power of the Holy Ghost.
5 And by the power of the Holy Ghost ye may know the truth of all things.
Tommy, there are numerous ways to learn things in this life, practice, study, experience. As a well-studied theologian, you are no doubt familiar with many, if not all of the doctrines of Christianity in general. However, the question you are asking is not really one given to scholarly research for discovery. Every person, both in and out of the LDS Church, has to seek God privately, on their own initiative. Faith is not something that can be taught, or given among men alone.
Nothing of the doctrines of the Bible were given of men. They were given to men of faith from God himself, through personal revelation, and often because of personal prayer to God.
It is hard for you to accept Joseph Smith's testimony because there is much of it that is so unlikely in our common experience in this life. However, I would ask you what of Joseph's testimony is more miraculous that the feeding of five thousand? What of his claims is more incredible than Christ raising Lazarus from four days of death? Your questions are legitimate, to be sure, and have been asked by everyone who ever sought to fully understand what Joseph Smith said and did.
As one who had to pursue those questions myself, I assure you the only sure answer you will ever receive must come from Heavenly Father himself. Through the promptings of the Holy Ghost. You are a man of faith. Use your faith to approach the source of all truth in humility. He will hear your petition and answer it when he sees you are prepared.
Gramps