I did something against my nature ..I lied to my mom about where I was going and who was going to pick me up. I said I was going to a friends house and that she and her dad were coming to get me. She never follows me to the car, but she did last night, and she saw who I was really going with. That person said that he was my friends cousin and she's ordering food at Popeyes (which is around the corner from my house) and we're going to pick up my friend when we leave..but my mom didnt buy into that story. So, now I have a friend who is mad at me for putting him in that position, and I have a mom who doesn't trust a word I say ..help, please!
Sarah
_________
Sarah,
This is an excellent example of the need for honesty, which I accept is your usual course of action. However the trust you had with your mother has been broken, and there's not much I can do at all to change that. What needs to happen is the rest of the repentance process.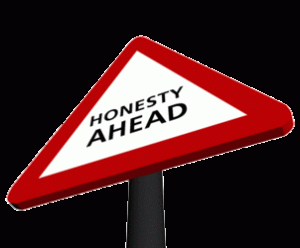 The full resolution of this will take time, and apologies to both your friend and your mother. The trust can be re-built, but only as your actions demonstrate. Chin-up, and pray for guidance and strength to get through the process. You'll feel much better once it is completed and Hevenly Father tells you how happy he is with you.
-Gramps