Dear Gramps,
My husband has recently left church and we have separated at only 33 yrs old. We still love and respect each other and raise our 4 children together. He is a good man and I am a wonderful woman We were sealed in the temple and raised in the church. He has not nurtured his testimony and has fallen away slowly with no [major] sin preventing our marriage or his membership from continuing.
I believe I made pre mortal promises to this man. I want to help him and stay married however I dont want him to even date while he is married as that is wrong and soon enough will be a factor. I assume divorce is better than adultery. I also want to know my chances at the celestial kingdom if I'm alone and divorced or alternatively married to a man who doesn't believe in God? Thank you for your precious time.
Chelsea
________________
Chelsea,
Elder Dallin H. Oaks has made the following promise:
"Whatever the outcome and no matter how difficult your experiences, you have the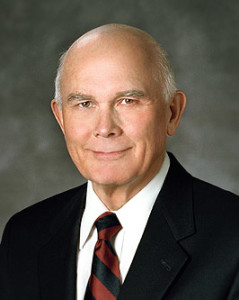 promise that you will not be denied the blessings of eternal family relationships if you love the Lord, keep His commandments, and just do the best you can." Ensign, May 2007, "Divorce", online at Divorce – Ensign May 2007 – ensign
You may also wish to review the advice given in a column in the Church News, October 3, 1998, online at LDS Church News – How to strengthen your marriage when your spouse is less-active or non-LDS
You are in a difficult situation and I wish you the best as you try to resolve it.
Gramps