In 4 Nephi the Lamanites and Nephites seem to be as one. I assume they intermarried. So when they became wicked and became ites again was that in name only or were the ites sifted out by blood lines.
Karen
_____________________
Dear Karen,
The answer to your question can be found in 4 Nephi 1:36-38.
36 And it came to pass that in this year there rose a people who were called the Nephites, and they were true believers in Christ; and among them there were those who were called by the Lamanites—Jacobites, and Josephites, and Zoramites;
37 Therefore the true believers in Christ, and the true worshipers of Christ, (among whom were the three disciples of Jesus who should tarry) were called Nephites, and Jacobites, and Josephites, and Zoramites.
38 And it came to pass that they who rejected the gospel were called Lamanites, and Lemuelites, and Ishmaelites; and they did not dwindle in unbelief,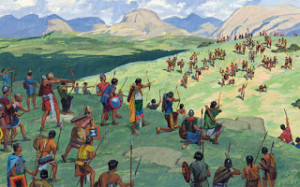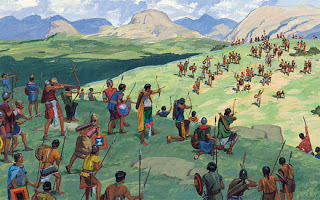 but they did wilfully rebel against the gospel of Christ; and they did teach their children that they should not believe, even as their fathers, from the beginning, did dwindle.
The primary divider was one of their acceptance of the gospel. This is what God cared about. Individuals might have cared about their blood line to the point that it might have been reasons for individuals to do what they did but remember the whole of the Book of Mormon is about how what you are born into is less important then what you choose to do when it comes to the plan of God.
-Gramps