Question
Gramps,
She is Mormon and I have no religion, but believe in God. She told me she was not going to listen to her mind and what she was taught to believe; that she, instead, was going to listen to her heart. Recently she told me we should just be friends before she hurts me. I know this is not what she really wants. She has said her dream has always been to marry in the temple and to live on eternally. Obviously she cannot fulfill her dream if she stays with me, but I know she wants to be. I can see it in her eyes and could hear it in the affliction of her voice when she stated she just wanted to be friends. I make her truly happy; she has said she has never felt happier and neither have I. I know she doesn't want to just be my friend. I think she is really saying that because she is afraid and confused. I'm sure it isn't easy for a girl who is very much a devoted Mormon to have such strong feelings for a non-member and to think of criticisms she may hear from other Mormons. What do you think?
Ray
Answer
Ray,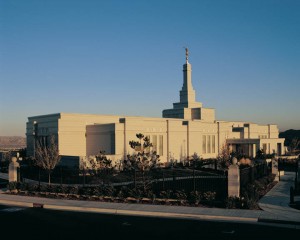 Members of the Church are free to marry whomever they choose. However, temple marriages or sealings are only available to members who are faithful to the standards of the Church. The young woman you love so much has made a decision in her life to reach for a temple marriage. It is a high standard, and she is honorable for holding herself to a prior decision in the face of the situation the two of you are in.
Having said that, the decision facing you both is not a simple one; she can accept something other than a temple marriage, or you could choose to join the church. Neither happens easily, nor should they happen easily.
Let me also state that there are many members married to non-members. While it is not the expected arrangement, those who are married to non-members are just as wonderful as couples as any of the rest of us. God loves us all, and he loves the two of you as well. Reach out to Him for help in this and He will answer you.
Gramps