Who ordains the President of the Church?
Tim
________________________________________
Dear Tim,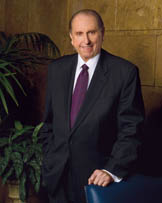 When the current President of the church dies the First Presidency is dissolved. The Quorum of the Twelve Apostles then becomes the ranking authority of the church. Collectively they hold all the necessary priesthood keys for the running of the church. They are the ones that ordain the next President.
Gramps