Dear Gramps,
I talked to my bishop about a chastity problem I had had a couple years ago. He said since it was so long ago and that I hadn't done it since that I would be forgiven. I'm not sure though. I don't know if I would have been able to resist the same temptation if I were in that situation. I am sorry I did it and I don't want to, but I don't know if I have changed enough to where the thought is repugnant to me as you have said in replies to others questions.
Nathan
____________________
Nathan,
The Lord informs us in scripture of how he knows when a person has fully repented of his/her sin, they will "confess and forsake" them. The key to repentance is our ability to "forsake" our sin, or to have a change of heart and mind.
Sex shouldn't be repugnant to anyone, however having sex, or breaking the law of chastity in any form, should be repugnant and removed from our heart.
Even good people fall when they do not protect themselves. If you are unsure you would be able to resist if put into this situation then actively make a choice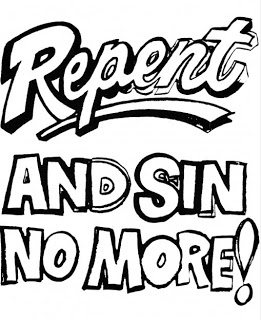 everyday that you will never put yourself in that situation again. These situations do not just happen. They are conscience choices we make which lead us toward sin. Once you recognize how your decisions affect your temptations, then you will more easily be able to remove the temptation from you.
If you have not broken the law of chastity in over two years then I would agree with your bishop. For two years you have forsaken the sin. Remember, however, these situations do not just come upon us, they present themselves as with any other temptation by allowing our thoughts and our actions to place us in a position to commit the sin.
Gramps