If Satan had a charge of heart and began to feel sorrow for his actions would he have the ability to repent?
Jonathan
____________
Jonathan,
There are some sins that cannot be repented for. Direct rebellion against the Father is one of those sins – if not the only way to become a 'Son of Perdition'. (Even murderers will eventually inherit the Telestial Kingdom.)
Strangely enough, it takes a very special person to become a 'Son of Perdition'.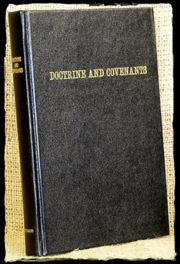 D&C 76:31-32
31 Thus saith the Lord concerning all those who know my power, and have been made partakers thereof, and suffered themselves through the power of the devil to be overcome, and to deny the truth and defy my power—
32 They are they who are the sons of perdition, of whom I say that it had been better for them never to have been born;
Most of us cannot qualify to become a 'Son of Perdition' unless we have had direct interaction with the Father or the Son… then denied and defied them.
No, it is not possible for Satan to have a 'change of heart' and repent.
-Gramps