I'm getting sealed to my husband and I was wondering if his son could get sealed to us without me adopting him. His mother will never be sealed in the temple.
Savannah
________________
Hello Savannah,
Under current policy, the Church will not seal a person to any "parent" other than his or her natural or legally-adoptive parents who are sealed to each other. Unless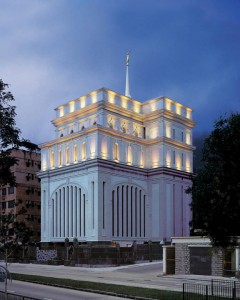 there is an adoption or a change in policy, your stepson will need to wait until his parents are both passed away, do a posthumous sealing between the two of them, and the be sealed to them as his parents.
This does not mean that that's actually who your stepson (or your husband) will be "with" in the eternities. It just means that, until we have further light and knowledge about how to handle mixed families like yours, this is the administrative process the Church has in place in order for your stepson to become an heir to the Abrahamic Covenant as set out in the temple ordinances.
Sincerely,
Gramps