I know that when a child is sealed to their parents, they see the temple robes. As well as many non-members may see the temple robes at an LDS open casket funeral. I was wondering where it is or is not appropriate for someone to see these. For instance, if a non-endowed member were to see someone folding theirs. If a child or someone else (member or non-member) does see them, what is appropriate to tell them in answer to any questions they might have?
Fernando
_____________
Fernando,
In the Old Testament times, the leaders 'hedged up the way.' Or in other words to try to keep people from breaking the laws of God they created a bunch of other laws and rules. Over time these extra laws and rules became a burden and distraction for the people trying to follow Gods laws.
I am not going to 'hedge up your way' in the matter how the temple garments should be treated and viewed. So I will tell you simply that they are part of the Temple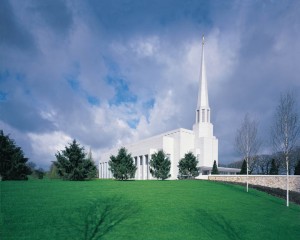 ceremony and therefore need to be treated with respect and care. Treat them with understanding that you would want to not feel ashamed if the Lord asked you to account for how you treated what he has given you. If you would feel comfortable facing the Lord about the matter then you are doing it right.
As for the subject of answering questions it really depend on what they currently understand about it. Generally a comment that they are ceremonial/religious clothing is enough. We aren't the only religious that has such clothing, and pointing out that can increase the questioner's understanding.
-Gramps