I was recently teaching of the Divinity of Christ in a lesson, and was told by a young member that the priests in the temple threw down their rods to see if a branch sprouted to know who was to marry Mary. None of their branches sprouted, but Joseph who was not there in the temple had his branch sprout. Is this factual and supported by LDS scripture?
Valene
Dear Valene,
After doing a bit of research this story sounds like the "The Legends and The Miracle of Joseph's Rod" It is associated with Roman Catholic Church (and possibly others).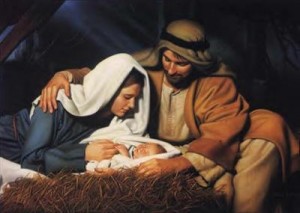 The LDS scriptures and teaching only say that Joseph was chosen by God and instructed by angels when he had doubts that he should marry Mary. The details of how Joseph was chosen are simply not given.
Without support and without denial… it falls into a grey area.
Gramps