Lately I've had doubts about a decision my husband and I made a few years ago to prevent any more pregnancies. Each of my 6 pregnancies have gotten worse with the last one nearly taking my life and the life of our son. My husband and I decided for me to get a tubal, and also for him to get a vasectomy to be double sure that we wouldn't be able to get pregnant again. We prayed about it and felt that it would be okay, but lately I just wonder if the Spirit really said "okay" or if our fears overpowered our faith. I still feel like it was the right decision to make for my personal health, but I have guilt about possibly preventing anymore children from joining our family and worry about the eternal repercussions. I just don't think I would have survived another pregnancy and I know that my greatest purpose in this life is to be a wife and mother. Did I mess that up? What are your thoughts?
Lynette
_________________
Dear Lynette,
I have no way to tell if you received a valid answer or if you were acting out of fear, such a personalized discernment of your situation is beyond me. I can only offer more generalized advice.
Learning to distinguish between a spiritual prompting and our emotions, our wants, our desires can take a lot of work. And while learning we can make a lot of false steps, God understands this and he is willing to forgive and help as long as we are earnestly trying to learn his will and do it.
You had a very real and valid concern for your health, the health of any potential future son or daughter you might have brought into the world, and for your ability to be there for your existing children. Those are very solid and good reasons, which you then took to the Lord. You then acted on what you believed to be the answer that you received. While I can't validate your answer I can tell you the process you used is correct.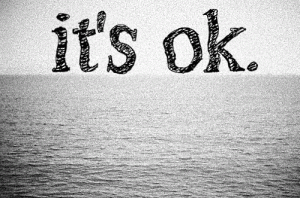 So my advice to you is to let go of your doubts and the second guessing. It is done. Now you need to move forward. If you feel you need more practice in discerning the prompting of the Lord then by all means work on it, for such is a good thing. As for being a Wife and a Mother, being able to give physical birth is but one aspect, of such a large and noble calling. I see no reason why you can't embrace all of the other aspects and have a rich and rewarding life that would bring you much happiness and be pleasing unto God.
Gramps