I've heard that some members who have had their ancestors baptised for have dead people show up at their window and tell them that the church is true. Does this really happen? Because I don't want a bunch of dead people showing up at my window.
Melissa
Dear Melissa,
Not too many people would look forward to the dead showing up at their window. I can't say that I have personally heard stories of deceased people showing up at the house of those baptised on their behalf. What I have heard is how that people in the temple sometimes have felt the presence of those they did proxy work for.
I've only heard these individuals describe these experiences as deep feelings of joy, peace and love.
As beautiful as these experiences are, they aren't particularly common.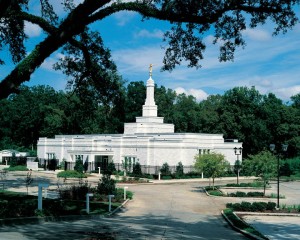 The temple is not about contacting the spirit world (this is not part of it whatsoever), nor of being contacted by the spirit world. In the temple we perform ordinances and enter into covenants that are a necessary part of our journey to God and becoming one eternal family. We serve God and serve those who need our help to obtain the fulness that God offers us.
My hope is that all of my grandchildren the world over will be able to enjoy the same joy, peace and love.
Gramps