Dear Gramps,
A relative of mine has begun to question the necessity of wearing his garments at all times. He has not been to the temple in many years and cannot return at this time. Because certain things that are discussed in the temple are sacred and not to be discussed outside of the temple, I have a hard time explaining some things to him concerning the garment. How would you answer his questions: When is it appropriate not to wear your garments? And why is it considered inappropriate not to wear them at other times?
Lisa
Lisa,
How we treat our garments is in similitude of how we think, respect and revere the sacredness of our covenants. I've always been told to never leave your garments on the foor, for example. It shows a carelessness and disrespect for the covenants we make in the House of the Lord.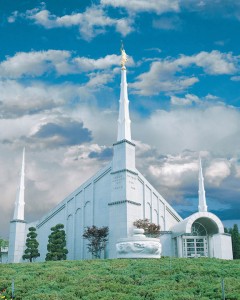 We are encouraged to wear them at all times. We should always seek reasons to wear them, than to not wear them. Consistent wearing of the garment helps us to "put on the whole armor of God". Is there ever a time when you don't want the whole armor of God to remind you of your covenants?
Let us follow the Prophet Joseph Smith: "I teach them correct principles, and they govern themselves."