Has the church ever come out with revelation denying temple work for the dead? For example; can Osama Bin Ladens work be done?
Justin
Justin,
Part of your question is "public relations" as well as doctrine of the church.
We know that God is a just and fair judge of our souls. We know that even if Hitler had his temple work done, that God would judge that soul appropriately. This is the doctrine of the church.
In the interests of public relations, some deceased people will not have their temple work done for them.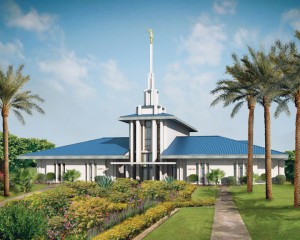 I say this is part of public relations because of the way the church can be viewed by others who don't know our faith and our beliefs of how the spirit world works and operates.
There are others who will not have their temple work done who are not evil souls. For example, unless you are related to Jews who were in the Holocaust, their work won't be done. This is in part with the Jewish traditions of their faith. They believe that the Jews are a "hunted" people on earth… and here we go baptizing them when they're dead. This is the way those who are Jewish view the history of their people.
In my opinion, our Heavenly Father will ensure that all those who have the chance to hear the gospel will have their opportunities. All those who should be sent to Outer Darkness, will also be judged accordingly – regardless of any Temple work done.
Gramps