Hi Gramps,
Just curious to know how the Fall of Adam would have affected the other planets. I understand that with the fall, the earth became a Telestial state. What I am mostly curious about is, if Adam and Eve were the first to be put on this planet and the fall caused the earth to be made into a Telestial state, then how did it happen in the other planets? Did they have a first man and woman too or were their some taken from this earth to populate other planets? I just can't fathom how this works because we know that 'in Adam all die, even so in Christ shall all be made alive. There can only be one Christ, is that the same with Adam? Thanks in advance.
Rachel
____________
Rachel,
Unfortunately we don't know very much about the other planets other than they were created by Christ (Moses 1:33) and that they have inhabitants.
"But only an account of this earth, and the inhabitants thereof, give I unto you. For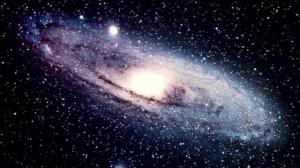 behold, there are many worlds that have passed away by the word of my power. And there are many that now stand, and innumerable are they unto man; but all things are numbered unto me, for they are mine and I know them." (Moses 1:35)
However, we do know that Adam is the "first man of all men" (Moses 1:34, Abraham 1:3). His mission and purpose is as singular as that of the Savior. No one else can be the "first man". It is only Adam who has been given that title. He is the father of all mankind and stands next to Jesus Christ in Priesthood authority.
How God saw fit to bring inhabitants to other worlds is unknown to us, but I imagine His process of creation was similar to that which He utilized here. The records kept by the peoples of these planets will eventually add further testament of Christ, as I am certain God speaks with them through prophets even as here and that they have been given the gospel to guide them throughout their own stages of mortality.
Gramps