Question
Gramps,
It mentions many times how the brother of Jared built barges "tight like unto a dish."  No one in our Ward seems to have any idea what that means.  Asking if you can shed some light upon it.
Richard
Answer
Richard,
We don't really have anything definitive on what this means.  But theories can be pieced together by referring to Ether 2:16-17.  Let's take a look at those verses, bit by bit.
And the Lord said: Go to work and build, after the manner of barges which ye have hitherto built. . . And they were small, and they were light upon the water,

And they were built after a manner that they were exceedingly tight...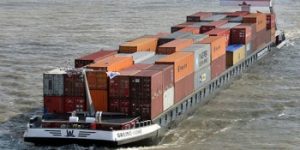 A "barge" probably wouldn't have the same definition today as it would in Jared's or Ether's time.  But it had to be the closest word we had at the time of Joseph Smith.  A barge is a flat bottomed boat used for carrying burdens on a short term basis.  So, Ether's word most likely described some sort of "minimalist" construction for a floating vessel.  If you threw a wicker basket, for example, into the water, It would still float regardless of all the openings and cracks.  It's part of Bernoulli's principle of buoyancy.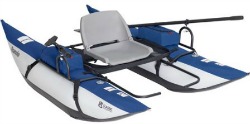 Someone riding a pontoon would likely get wet.  But that doesn't matter for this vessel because it is only meant to keep you above the water, not protect you from waves or splashes.  This would be compared to a basket.
So, Ether clarifies.
…even that they would hold water like unto a dish.  Ether 2:17
So, it held water.  No wicker baskets that could serve drier foods.  This was like a plate or bowl that would hold water or soup.  Each piece of wood had to be carved to lap or butt side by side in such a manner that there were no gaps.
Ether was likely making some sort of distinction that this was a lightweight or minimal type of floating vessel (a barge of wicker basket construction) that was ALSO covered with a solid housing that would protect from wind and rain (tight as a dish).
Then we read a more detailed description.
… and the bottom thereof was tight like unto a dish; and the sides thereof were tight like unto a dish; and the ends thereof were peaked; and the top thereof was tight like unto a dish; and the length thereof was the length of a tree; and the door thereof, when it was shut, was tight like unto a dish.  Ether 2:17
OK.  So, we get it.  It was a complete vessel with floor, walls, and a roof.  But it was lightweight.
Now, what you probably may have discussed in your class was the spiritual metaphor that this represents.  The barges that the Lord has us prepare today can be compared to similar analogies such as the Armor of God.  There are some times when we are expected in this life to do all we can to build that vessel, rely on the Lord for our source of light, and rely wholly on his wisdom, power, and guidance to carry us to the promised land.
As a curiosity, I also found the following video to be helpful for describing the ventilation issues and the two holes in the barges.
Gramps