Dear Gramps.
I have no idea what to do. Two months ago I opened my door to two missionaries who have shown me the way to the lord. They have been teaching me for about two maybe three months now, every time I see one of them my heart skips a beat and all I want to do is hug him. I know missionaries are not allowed to form relationships while on a mission, and I know that some of them have very strict rules to go by. I'm considering asking him for his address so that when he goes back to Canada I could write to him? However the last thing I want to do is humiliate myself and look a fool. Im not expecting him to feel the same because I know missionaries jobs are to focus on the Lord and to preach Gods scriptures. I have tried detaching myself, but it is so difficult. What can I do?
Peta
_____________
Peta,
First of all, your situation isn't all that uncommon. However you are right in being concerned for how it may affect the missionary. Typically, if the Mission President is aware of it, he can watch the situation. If nothing happens, fine. He can also transfer the missionary to another area should he be concerned that something inappropriate is likely.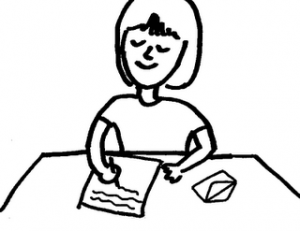 Asking for his address would be fine, but I would suggest waiting on using it until he's headed home. There is a specific rule all missionaries are expected to follow that they are not supposed to accept any letters or cards from addresses within mission boundaries while they are serving.
As with any other trial, I highly suggest praying for strength and guidance to do the right thing. As you use your faith, it will not only grow stronger, but you will learn amazing things in the process.
-Gramps