Hi Gramps,
I have been reading your page for the last few months and have found it really useful in my learning, thanks so much. I was raised Roman Catholic but became an avowed atheist at the age of 13. I am now about to turn 21, and for the last few months I have been drawn to the LDS. Logically, I have no idea why. I have a lot of logical concerns when it comes to Mormonism, specifically the lack of archaeological and genealogical evidence to the past civilizations and race of the peoples mentioned in the Book of Mormon. I am studying to be a psychologist and, as a scientist, I strive to be a rational and logical person. Yet, in spite of this, day after day I find myself obsessed with learning more about the church and its teachings. This internal conflict exists and I don't really know what to do. Have you ever spoken with anyone who had this conflict, and if you have what did you say? Any help or advice would be appreciated.
Kindly,
– Truthseeker
________________________
Dear Truthseeker,
Your struggle is not all that uncommon. Over the years many people have predicted the death of religion, and spirituality, on the altar of science. That the Age of Reason would slam the door shut on all this irrational belief and superstition of religion.
Clearly this has not happened. One of the reasons is that many people have same kind of internal struggle that you are having. From a religious perspective, this struggle is God trying to open your heart to the idea that there is more out there than science, reason and facts (not that there is anything wrong with these, there is just more). God wants you to lean things like faith, hope, and belief.
I see two options for you. Either you can deny the struggle you are having, and do everything in your power to rationalize it away. It will be difficult at first but with enough determination you could put it to rest. Many people successfully do just that. Or you could say 'lets see were this takes me.'
Given that you are asking me questions I will assume you are leaning in the second direction. With religion, as with most things, you need to understand the basics before the more advanced stuff will make any sense. Kind of like how in math if you don't understand addition, things like algebra and calculus aren't going to make any sense. The most basic thing in religion is faith. It can also be one of the hardest things to learn.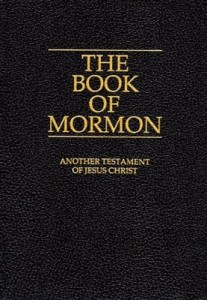 On the matter of learning how to have faith I would like to point you toward Alma 32.  It is too long for me to quote all the important parts here. Starting in verse 26 Alma instructs the people listening on how to develop faith. He calls it Experimenting on the Word.
I would encourage you to read the chapter and do your own Experiment on the Word. It gives the whole process of how to test spiritual things. Things you can't test in a lab or with facts. Following the instructions of Alma and seeing what result you get will help you choose your next steps.
Gramps