Dear Gramps,
Today my wife went to have her temple recommendation renewed and the counselor of the stake presidency ask her if I was paying tithing to whish she reply that yes. To this he replied that now is a new policy that if the head of the family is not paying tithing Temple recommendation will not be issue or renewed to wife's even if they don't work.
I will appreciate if you could share some light with me on this, if this is a new policy I don't know it.
Thanks Gramps, I really enjoy your website and the knowledge you share with us all.
Jose from Chile
Dear Jose from Chile,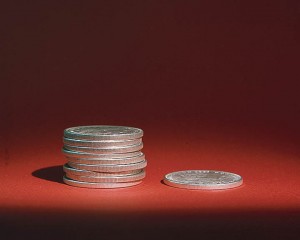 As far as I can find, there has been no change in the policy for tithing declaration. There is nothing new in the questions or in the handbooks stating that a wife, if she does not work outside the home, must pay tithing on her husband's earnings, or that if the husband chooses to not pay tithing that she must pay tithing to be eligible for a temple recommend. So I'm not sure what prompted the counselor to tell your wife that she must pay tithing if you weren't (I realize you are, but as an example) or that she couldn't have a recommend. Perhaps it is a strict interpretation of the command that we all pay tithing? I'm not sure.
Good luck.