Dear Gramps,
We have been taught that Moses and Elijah were taken from this earth without tasting death because they needed to confer priesthood keys (while they were still in the flesh) upon Peter, James and John on the Mount of Transfiguration (before the resurrection occurred). And yet John the Baptist was ordained to the priesthood at the age of eight days old by an angel of God (as recorded in D&C 84:28). This angel would have had to have been a spirit from the pre-mortal realm, as the resurrection had not occurred yet. So my question here is what priesthood ordinances need to be performed in the flesh, and which ones can be done while still in the spirit? The scriptures are not clear on the subject.
Robert
_______________
Robert,
You make an assumption that leads you off on a tangent and cause you to have questions about things that appear to not make sense, because of the tangent. I am aware of no priesthood ordinance that doesn't need to be performed in the flesh
Your assumption is that the angel that ordained John the Baptist had to be a pre-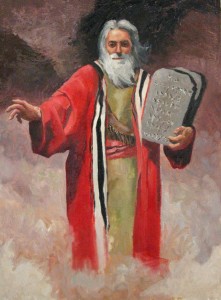 mortal spirit. Just before that you mention Moses and Elijah being Translated because they needed to confer priesthood keys before the resurrection. There is no reason to think that the un-named angel that ordained John wasn't also a Translated person. We are not told who it was, but with this understanding we don't have any examples of an ordinance being done by a spirit.
Gramps
(Visited 11 times, 1 visits today)