Since we got the surprising news about Osama Bin Laden's death we all rejoiced. But I remembered a scripture not to do this kind of thing. "Do not rejoice when your enemy falls, And do not let your heart be glad when he stumbles." Proverbs 24:17 Should we forgive or give victory upon his death? What is the proper thing to do? How do I explain this to all my friends?
Righteous Victory
Dear Righteous Victory,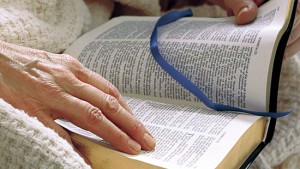 Your question is rather insightful!   My guess is that the proverb cited is a warning that just because today's enemy is defeated does not mean we can rest. Readiness is on-going in this life. There are other passages, particularly in the Psalms, in which there is much rejoicing over the vanquishing of enemies. We all face our eternal reward, so I see no harm in taking joy when the wicked reap what they sow in mortality.
But now I'm going to take it just a little bit differently, if you don't mind.
All of us, at some time or another, have had bullies, or acquaintences that seem to be "out to get us" individually. Think of a boss that promoted someone else to that job you wanted, instead of you. Think of being in school and being teased by one particular person. We could think of this person as our "enemy" since they're not treating us the way we feel we should be treated.
Now, when this "enemy" is bullied, or falters, or is passed up for their promotion, we shouldn't harbor evil laughter at their demise. It just isn't nice. These people are usually trying to do the best they can, the best way they know how.
For your question and how it relates to Osama Bin Laden: There are a few really, truly EVIL people in this world. They have no regrets or remorse. They are so far turned away from anything "good, virtuous, lovely, good report or praiseworthy" that they truly celebrate their evil, wicked deeds as being on their god's errand.
Evil should be conquered. Evil should not be tolerated. Evil should be eradicated like a virus that it is. Sometimes that includes people.
I rejoiced and was truly happy with the news of Osama Bin Laden. He was truly evil. And perhaps it's a weakness on my part, but I'm glad that he is now in a place worthy of such evil.
But this isn't because of his death!
It is that the forces of good will not tolerate such hatred, cruelty and acts of war. And that says something about the United States of America.
I am thankful for the troops who carried out their mission with surgical precision. I am thankful for a President who didn't hesitate in ordering that the mission was to be carried out. I am thankful that one truly evil person is no longer among the living in this world.