Gramps,
Why can't a woman be sealed to more than one husband, but a man can to as many wives? Was this instructed of the Lord?
Ace
Ace,
The purpose of plural marriage (1 man to multiple wives) is explained here in Jacob: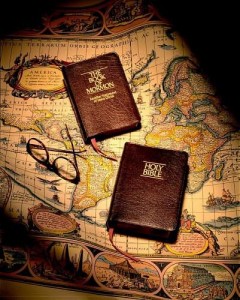 Jacob 2:30
30 For if I will, saith the Lord of Hosts, raise up seed unto me, I will command my people; otherwise they shall hearken unto these things.
Doctrine & Covenants 132:58-66 gives much further clarification. Particularly verse 63 also gives the purpose:
63 But if one or either of the ten virgins, after she is espoused, shall be with another man, she has committed adultery, and shall be destroyed; for they are given unto him to multiply and replenish the earth, according to my commandment, and to fulfil the promise which was given by my Father before the foundation of the world, and for their exaltation in the eternal worlds, that they may bear the souls of men; for herein is the work of my Father continued, that he may be glorified.
This commandment is the way that the Lord would help fulfill the Abrahamic covenant.
Gramps