Dear Gramps,
Why is genealogy important to mormons?
Kiersten
Kiersten,
Family history work is important to members of The Church of Jesus Christ of Latter Day Saints. We believe that families are eternal and central to the plan of Salvation.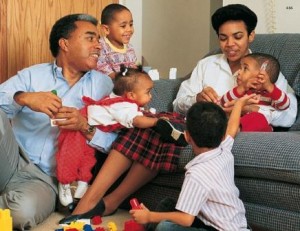 In addition, we believe that those who have passed before us can have the opportunity to accept the Gospel of Jesus Christ. To accept the Gospel, they need to be baptised here on earth.
So first, in order to have a baptism performed on behalf of the dead, we have to find them. We have to find their records and see who they are. This is very educational as we get to also learn about our own family's roots and the challenges of our ancestors.
Family history work is very big in the Church, and I've outlined more of the doctrinal reasons why we as 'Mormons' do our family history work. We learn about our ancestors and we can have saving ordinances performed on their behalf.
Hope this helps!
Gramps