Gramps,
What's going to happen to deceased people who we cannot perform temple work for? Being that we cannot trace their names that far back or simply records for them don't exist? And even when the 2nd coming occurs there would still be names for whom we didn't perform temple work for.
Thanks,
Alex
______________________________________________
Alex,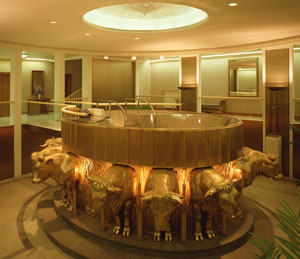 Temple work will continue on through the 2nd coming and well into the Millennium. There are a lot of people that need work done, and the temples will be in full operation throughout the Millennium.
As for the ones we lack records for, that is where revelation will come in handy. When Christ returns getting information from those waiting on the other side will become much easier.
Gramps