What is meant by "a sure witness"? Also, what is an "apostolic witness"?
Marc
Dear Marc,
Doctrine & Covenants 107:23
23 The twelve traveling councilors are called to be the Twelve Apostles, or special witnesses of the name of Christ in all the world—thus differing from other officers in the church in the duties of their calling.
This verse is what has been revealed to us in the scriptures regarding the calling and duties of Apostles.
A sure witness is the Second Comforter.
From the Bible Dictionary: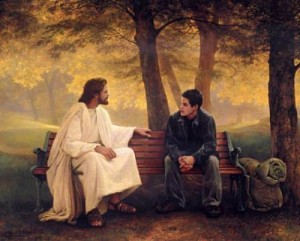 Comforter. Two Comforters are spoken of. The first is the Holy Ghost (John 14:16–27; Moro. 8:26; D&C 21:9; 42:17; 90:11). The Second Comforter is the Lord Jesus Christ himself. "When any man obtains this last Comforter, he will have the personage of Jesus Christ to attend him, or appear unto him from time to time, and even He will manifest the Father unto him" (D&C 88:3–4; 130:3; HC 3:381). See also Holy Spirit.
An Apostolic witness can include a sure witness. A sure witness does not have to come from an Apostle as anyone could receive the Second Comforter.
Bruce R. McConkie said in his final testimony:
And as pertaining to Jesus Christ, I testify that he is the Son of the Living God who was crucified for the sins of the world. He is our Lord, our God, and our King. This I know of myself independent of any other person. I am one of his Witnesses. And in the coming day I will feel the nail marks in his hands and in his feet and shall wet his feet with my tears. But I shall not know any better then than I know now that he is God's Almighty Son and he is our Savior and Redeemer and that Salvation comes in and through his atoning blood and in no other way.
Is that his testimony to convey a sure witness? You'll have to pray about it and have the spirit guide you.
Gramps