Hello
I have been a rape victim for most of my life starting at 5 ending at 17. My question is I'm a convert been having been baptised two years and I refuse to go to the temple because I was raised to believe the rape and beatings were my fault and I refuse to forgive myself for being too weak. I don't believe I deserve to be in the temple and I don't believe I deserve God's love and forgiveness. I'm scared that if I don't forgive myself God will not be able to. People talk about passing burdens onto the Lord. I do not believe I deserve my pain to be lifted nor do I belive God deserves to feel my pain. What do I do??
Jessica
_____________________________________________
Jessica,
This is something you need to bring to your Bishop. I'm assuming the abuse happened within your family, and that is a very sad tragedy.
1. You are not guilty of anything whatsoever. You are the victim of a horrible act.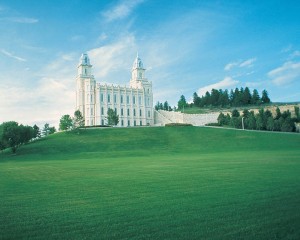 2. This in no way at all renders you unworthy of the temple.
3. You deserve every ounce of God's love he can send you, and he wants to send you a very large amount.
What you have been through is not your fault, and should not be endured by anyone. There's not a person on earth that deserves rape and beatings at five to seventeen years of age. This is something you can overcome, but it will take time and patience. Patience with yourself and with the timing of Heavenly Father.
Only Satan would have you surrender and give up on yourself. Absolutely place this burden upon the Lord and trust that he is there for you. A sincere talk with your Bishop about everything will be a tough step, but he is there for expressly this reason. You need help and he has the tools to help you.
Finally, I pray that you will feel the love of Heavenly Father and Jesus Christ as you strive to overcome your suffering. As you lean upon him you will feel that love, and he will strengthen you greatly.
-Gramps