From Arkansas, I was inexplicably led to an island off the coast of Alaska. Not knowing why, but simply that I must, I set out for Alaska. I knew no one, and had not the means to make the trip but the Lord made bare His arms and everything fell into place. There, waiting and praying earnestly for a worthy man to come into her life, and the life of her three beautiful children, was a beautiful daughter of Heavenly Father. Nearly two years divorced from an abusive addict, she held little hope her prayers would be answered. We dated, fell in love, and were engaged to married in the temple. One day I was called the perfect man, and literally, the next day she called it all off. I fought so hard but to no avail. Within a week she was in the arms of another. Because of their secret actions, she now faces a disciplinary council. Now, a great hole is torn through me, and my spirit is bleeding out. The scriptures are silent on heartbreak. Where can I find peace?
Nathan
Dear Nathan,
How do you think the Savior felt when he was betrayed by Judas?
How do you think our Father in Heaven felt when David lusted after Bathsheba and then sent her husband to war?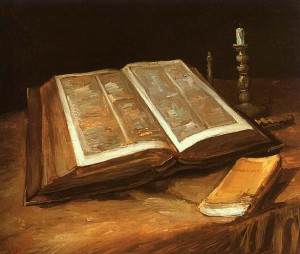 How do you think our Father in Heaven felt when He saw the Nephites and Lamanites fight, become humbled, exercise faith, grow prideful and then lose everything over and over again?
How do you think God and Jesus felt with the persecution of the Saints as the Latter Day church was just beginning?
If you read the scriptures through the eyes of God or our Savior, it is filled with heartbreak. It is also a great source of enlightenment during such hardships.
Pray for her.
Gramps