HI,
I am a 29 year old guy who was in love with a 28 year old gal. She said she loved me a lot. I too liked her a lot. Her parents approved but my parents didnt and due to this all of a sudden she got engaged to another guy even without giving me time to convince my parents or before I could marry her against my parents wishes… Was her love fake? I am in depression since the time she got engaged. She also completely blocked me from her life… Am unable to get over her. How can someone I liked sooo much forget me in such a short time?
Rahul
_______________________________________________
Rahul,
Remember that Bette Midler song The Rose from 1979?
No, of course you don't. That was three years before you were born. Excuse Gramps while he reminisces a bit about the good old days…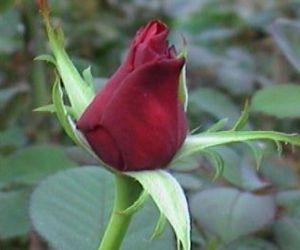 Ms. Midler taught us that love is not a drowning river, or a cutting razor, or an aching hunger. Love is a flower. Through our lives, we watch that flower grow and bloom. We protect and nurture it, and take good care of it, and it provides beauty and fragrance throughout our lives. Flowers can be a lot of work, but if you like flowers, there is no other way to enjoy them. And the work can actually be a lot of the fun in having flowers.
Your love for your ex-girlfriend, and hers for you, was a seedling flower, or perhaps a bloom still in the bud. It had the potential for true beauty and wonder. But it was not to be. Some seedlings die because they are not robust; some buds get clipped off before they bloom. For whatever reason, your ex-girlfriend exercised her agency and made a choice that affected you both. Believe Gramps when he tells you, that's what it is to live in the world. We affect each other, sometimes joyfully, sometimes painfully.
Rahul, that is not the only flower bud you will ever see in your life. You will nurture other seedlings. Keep your heart open and, above all, do not allow bitterness and cynicism to infect your flowerbed. The day will come when you will find another bud, perhaps even more beautiful than the one you are now mourning. If you nurture it carefully, it will flower into a bloom that you will prize above all else. Keep your chin up, keep the commandments, and never despair.
-Gramps