Hi Gramps
I was abused as a child and then married to a porn addict. Now I'm free from both situations but am very unclear on what healthy,married sexual relations should be. Is there anything from the brethren stating any clear guidelines? Surely just because your married doesn't mean that anything goes?
Luci
_____________________________________________
Luci,
As far as official statements, the only one I know of that has come from the general authorities is this:
What happens between a husband and wife in the privacy of their own home is between them and Heavnely Father.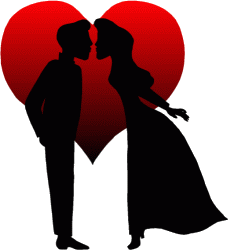 How I read this statement is that there is no single standard for 'healthy' or 'normal' sexual relations. Individuals have different likes and dislikes. So long as both spouses are consenting and comfortable with what happens, it's nobody else's business. So within reason, the standard is set by the couple themselves.
Third parties are not acceptable, nor is beastiality. The purpose of intimacy is to strengthen the bonds of the marriage. Many couples also express a strong increase in spirituality because of mutually respectful intimacy as a part of their marriage. Both spouses have a right to feel comfortable with intimate activity. If one is uncomfortable, it's just common sense that the other would want to be sensitive to that and act accordingly.
It's through such careful and respectful interaction as a couple that we learn each other's preferences and desires for sexual behavior.
A healthy sexual relation with my spouse means that when we are intimate, I feel completed with my spouse. In those moments my wife is my whole world, and the love, happiness, and passion that a strong marriage needs is shared between us.
-Gramps