Dear Gramps
As a young teenager, trying to find her own testimony, my daughter was badly and publically embarrassed and upset by her youth leaders and several of the youth. The trauma of the upset sent her into Church inactivity and now, in her early 20s, she no longer believes in the gospel and even questions the very existence of God. Whilst I know events in her life to come may bring her round, if they don't, will she be condemned to a telestial glory only, just because she was baptised at 8 years of age, without an 'adult' testimony? Had she not been baptised, presumably she might be eligible for terrestrial glory if she cannot accept the gospel until entering the spirit world. Unlike all her siblings, she has not been sealed to us, since her father only joined the church a few years ago.
Sue
UK
________________
Sue,
As a parent and grandparent, I know very well the anguish of soul when children and grandchildren stray from the path of Christ. As such, you may be very aware of how Alma felt while his son Alma the Younger went about fighting against his own father and the true church of Christ. It seems a trite thing to say that just as Alma's prayers had a real effect upon his son, so can your prayers have a similar effect upon your daughter. Yet the power of faith is very real, and I testify of that to you now.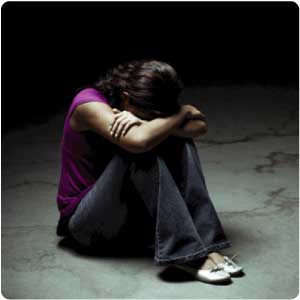 The example of a loving parent is immeasurable in the education of a child, whatever their age. There is every chance your daughter will return to the church, but even if she does not, she needs to know you love her.
As to her condition after this life, Christ has explained a lot through Joseph Smith, however wishing she had never been baptized in order that she recieve a higher degree of glory is contrary to what the Gospel is about. Our goal should not be either telestial or terrestrial, but the Celestial glory; that is the one Heavenly Father wants for us all at the end. By being baptized and having even a starting testimony, your daughter has significant progress already. Keep hope alive in your heart. Heavenly Father knows exactly what she's going through personally, and he also knows what must happen in her life before she will return to the path of Christ.
Keep love in your heart for your daughter, and for Heavenly Father. Pray for strength to be the best mother you can be, and pray for patience to wait upon Heavenly Father's time. Should your daughter not return to the faith, she will have made her choice and must answer for it, regardless of the pain it causes the rest of your family. I pray that she will have her heart re-awakened to the love of God and the love of her earthly family. Knowing Heavenly Father even in the limited way I do, I know he will not stop inviting her to return so long as she has the chance to turn her life around. Much of that invitation will be through the love and actions of you and the rest of your family.
-Gramps