I have been a member my whole life. I was "molly" mormon growing up. I knew all the answers and where to find scriptures just by subject. I was inactive for a while when I left home and joined the military. I have been active now for years and was even married and sealed in the temple. I am now divorced again. I have been searching for answers to various questions. One of my biggest questions is why are we doing all of this if when we die it will be offered to us? People put the LDS religion down all the time, people even deny that Heavenly Father exists, yet when they die someone here on earth will do the work for them and then they will be able to accept it. Why are we required to do all this here on earth when someone who denies it will be able to achieve the celestial kingdom if someone does their work for them after they die? I hope this is not to confusing for you. Thanks
Confused
Dear Confused
Why run all 26 miles when you can just show up at the finish line?
If no one is here to labor for the dead, then who will do the baptisms for the dead, let alone all the other ordinances?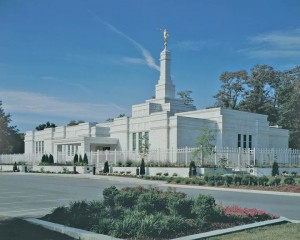 Who is to serve as an example to others so they may want to accept the gospel in this life or the next?
Even if you're a silent example, you're still an example of one of the believers.
The dead cannot move on in the next life without the believers tarrying on in this life.
Now, you might naturally be wondering "what is OUR reward for doing this?"
LDS.org – Melchizedek Priesthood Chapter Detail – Becoming Saviors on Mount Zion
We become saviors on Mount Zion by performing sacred ordinances for the dead.
The dead need us. We need the teachings and spirit of the temple for guidance. It's a great "win-win".
Gramps