Dear Gramps,
Why are people so sure that Muslims don't believe in the same God we do? Reason I'm asking, my daughter is planning to marry a Muslim man. We love him but are very concerned about differences in religion. We are Christian. He claims same God, but doesn't believe Jesus died yet but is still coming. I have heard many negative things but we do seem to have a lot in common and he seems to be sincerely serving God but not saved???
Sandra
Dear Sandra
"By their fruits, ye shall know them."
Most Muslim people are good people. Islamic terrorists however… well, we won't get into that.
I think your real question is this: How will your daughter and her new husband raise their kids? Will they be raised Muslim or Christian?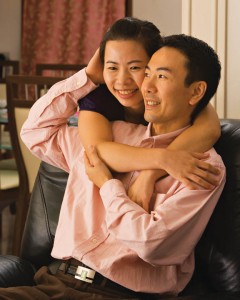 This is a question your daugher should be asking her fiance before they wed. Just keep in mind that if she really wanted a Christian home, she needs to marry a Christian. If she expects to "change him" or "convert him" over time, then that is not a realistic expectation after marriage.
Men believe that they are good enough as they are when they "tie the knot". After all, if we weren't good enough, you wouldn't have married us, right?
But if we weren't really good enough and you married us in order to change us later, then it's an unwise course to pursue.
Hope this helps.