Dear Gramps,
I can't find the answer to this question anywhere. When satan will be loosed at the end of the Millennium, who will be the ones tempted by him? Some in Church say everyone, to me that doesn't sound fair, some say all those born during the millennium and some say only the mortals who are alive at that time. I'm confused now. Do you happen to know the answer?
Thanks,
Sofia
____________
Sofia, The Millenium will be ushered in by the Second Coming of Christ in His glory when He comes to cleanse the earth of those unwilling to at least live a terrestrial law. Satan will be bound and will no longer have influence over those on earth. Man will live to the age of a tree (about 100 years) before he is changed in the twinkling of an eye. Many generations will pass in this manner until the "little season" when Satan is loosed.
Nephi saw this period, "For behold, saith the prophet, the time cometh speedily that Satan shall have no more power over the hearts of the children of men" and described 3 chains that will bind Satan: 1) anyone unwilling to live a telestial law will be removed, "all the proud and they who do wickedly shall be as stubble", and 2) those who remain will not heed Satan, "because of the righteousness of his people, Satan has no power; wherefore, he cannot be loosed for the space of many years", and 3) the Lord Himself will banish Satan, "because of the righteousness of his people, Satan has no power; wherefore, he cannot be loosed for the space of many years" (1 Nephi 22:15, 26).
The Americas saw a similar period of happiness after Christ's resurrection when the wicked were buried and flooded (there's that first chain). The people of God (there were no more -ites at that point) saw many miracles and enjoyed great prosperity. 4 Nephi describes the righteousness of the people (and there's the second chain).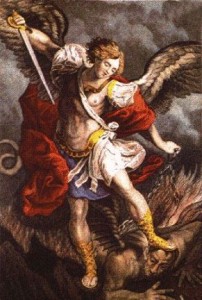 Under such conditions, it's a wonder that such a people rebelled from this life of happiness. Yet 4 Ne 1:24 tells us that some were lifted up in pride and formed themselves into an elitist class. We learned through sad experience after the Grand Council that some spirits were willing to defy God to His face(!) even in His presence. 4 Nephi teaches us that there are also some persons who willfully rebel in this life, "they did not dwindle in unbelief, but they did wilfully rebel against the gospel of Christ" (vs 38).
Similarly, at the end of the Millenium Satan will be loosed. Some will deliberately side with him despite having enjoyed the blessings of peace and prosperity under the reign of the Savior. These traitors are spiritually on par with those who brought down the 4 Nephi society and the demons who followed Satan over Christ before this life. That being said, many will still remain loyal and choose to follow Christ.
So the short answer is everyone alive at the time will be subject to Satan's temptations, but after a lifetime of living after the manner of happiness many will continue to follow Christ's law. I have never heard of Satan retroactively tempting anyone, so I don't know how he would tempt everyone during the Millenium as some seem to be suggesting to you.
-Gramps