Dear Gramps, I do a lot of thinking about god and what he knows. Does he know what it feels like to die for everyones sins? Did he once die for everyones sins in his lifetime? I remember reading in a missionary book that god wanted us to experience what he once experienced. So does this mean that he was once on an earth and went through the same problems as we did?
Tyler
Dear Tyler,
It is important to cling to the truths of the gospel as they have been revealed. There is a reason why the Church is having us use the Gospel Principles manual in our meetings today. We need to get back to the basics. Part of the basics of the gospel is forming a relationship with our Father in Heaven. Our Heavenly Father is all knowing, all wise and full of wisdom. He has been where you are now. He has experienced the pains of our lives.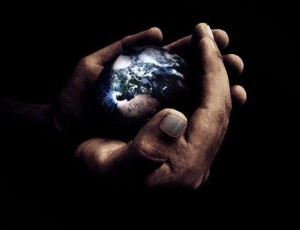 It's pretty hard to imagine having a relationship with a parent who hasn't experienced anything that you may be going through. That concept just doesn't flow with nature.
We are taught in our manuals that progression is Eternal. Was our Heavenly Father once a mortal being? I believe He was and this is taught in our manuals. He went through a mortal life and continues to progress.
We are here on this earth to learn, grow and progress to become more like our Father in Heaven. Moses 1:39 "For behold, this is my work and my glory; to bring to pass the immortality and eternal life of man."
However, one question you didn't ask that I'll answer is "Would we need to suffer as the Savior suffered to become like our Father in Heaven?" Through temple service, we can become saviors to those who have passed this life without accepting the Gospel of Jesus Christ. By being proxy for the dead, we the living make it possible for them to continue their journey of eternal progression.
Has it been revealed that the Father has died for all sins? There is not an answer that has been revealed as doctrinal. However, is it possible that the Father helped others along their eternal progression, just as we help the dead today? Most certainly.
Gramps