I haven't seen my dad in quite a few years, and my mum has always said to me if I want to see him it's fine. However, now I have finally decided to see him she's gone mad, and I'm not allowed. He's not a dangerous person, he cheated on my mum when I was small and it has taken me a long time to forgive him. I didn't think she'd react like this as she has remarried a lovely man who I do think of as a dad. Should I lie about going to see my father? She says if I do I'll ruin the family she's built now.
Rose
___________
Rosie,
Lying and going to see your father behind your mother's back would only worsen your relationship with her. Instead, I would suggest having a sit-down with her to tell her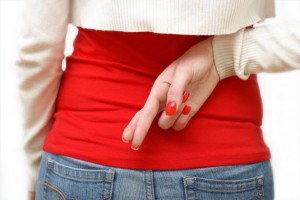 you are going to see your father because you want to rebuild your relationship with him. She does not have to take part in your bonding with your father if she does not want to. It is about you and your father. Not you, your father, and your mother.
If your mother has a bad reaction to your talk with her, that shouldn't change your decision. Remember, this is about you and your relationship with your father. Not her. It sounds like she still hasn't healed from the hurt and has not yet found it in her heart to forgive your father. Perhaps it might help to pray for her, that her heart will be softened and her spirit find peace. The family will only be ruined if she chooses to allow this to ruin it.
Gramps