My wife's brother is getting married in the temple. He and his wife have been married civilly for 3 years. I believe that Temple mariage is not only essential to our salvation, but also that it is a source of the greatest happiness we can know. My question is about who should attend the temple marriage. In my wife's family alot of the immediate family (brothers and sisters) and even the parents have bitter feelings with one another.Everyone wants to attend the sealing to support the brother. I am of the opinion that the ones with bitter feelings should show their support by being at the temple, but not at the sealing. My understanding was that those type of feelings could keep the spirit out. Also, I have always been under the impression that the Savior walks in the temple, and I cant see any of them wanting to run into Him they are while feeling like that. What is your opinion on this?
Beau
_______________________________________________
Beau,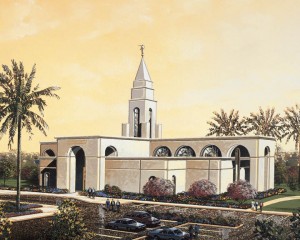 My opinion is that you keep out of your wife's family's affairs for a happier marriage and relations with her family and your wife. Let your brother-in-law worry about how they want their ceremony to be.
If you truly want to support, then keep out of it. Show up (if invited) and be happy for them!
-Gramps