Why are divorced men excluded from becoming temple sealers?
Ray
________________________________________
Dear Ray,
I can find no doctrinal reason why. If someone is worthy of a temple recommend then any potential problems or sins related to the divorce should all be taken care of.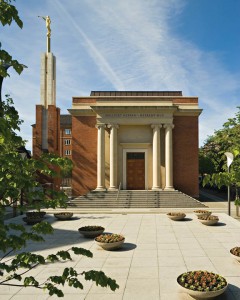 So the question of why they are not allowed becomes very interesting. Assuming there isn't some doctrine or commandment that we haven't been made aware of, the Church is left to do what it thinks is best.
In this case I offer as possible explanation that some members truly don't understand how Priesthood ordinances and the requirement for worthiness work. In my experience it is very likely if someone found out that that their temple sealer was divorced, they could start doubt the sealer was worthy for some reason. If this happened, then it is followed by further doubt that their sealing is legit. Which would then have them thinking everything is wasted, ruined or untrue.
This is simply not true. But sometimes the best path is simply to remove the source of potential doubt and confusion. Perhaps this is why.
One suggestion next time you are at the temple. Ask one of the temple workers there if they have an answer.
Gramps