Dear Gramps,
I am 18 and preparing for a mission. I still live at home and get backed into a corner on Sundays. We have a large family and the house tends to end up being dirty everyday. So My parents ask us to clean on Sunday. I have expressed my concern to them, but they continue to ask. On one hand I break the commandment of keeping the Sabbath day holy and on the other the commandant to honor thy father and mother. What is your take on this? Please Help.
Zach
_______________
The commandment is "Six days shalt thou labor…" Scriptures and commandments apply to us individually. We adapt these commandments to our special situations the best that we can. The most important thing is that you do all you can to keep the commandments as you understand them. If you believe you shouldn't clean the house on Sunday, then you have six other days to prepare for not doing work on Sunday.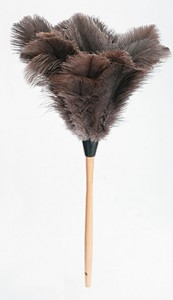 Most parents are reasonable. I lay you odds that if they notice you double your efforts during the week, and have all your chores completed daily, together with whatever needs to be done on Sunday, that their hearts will soften and they will let you keep the Sabbath Day personally as you understand it.
A commandment such as this should be thought about each day of the week, and not at the last minute on Sunday. When Sunday comes and the house is a bit cluttered, and little thought and effort went into cleaning during the week, it looks more like you are simply trying to get out of doing your chores, as would have been demonstrated throughout the week.
Step up your efforts during the week, and even let your parent know what you are doing so they can watch. I'm sure it will touch their hearts, and even be a springboard to other good habits in your home.
May the Lord bless you in your efforts to keep the Sabbath Day holy. I happen to believe this is one of the most overlooked of the Lord's commandments. Great blessings are in store for you as you move beyond the letter of the commandment and practice the spirit of it, which is to think of Him always, thank Him in all things, and prepare ahead of time so you can keep His commandments.
Gramps